Experienced representation and empathy are what our lawyers provide at Arrow Legal Solutions Group, P.C., in Midvale, Utah. When applying for Social Security Disability, long term disability, short term disability, or workers' compensation benefits, you need a qualified and knowledgeable attorney who will help you from the application process, to litigation and appeal, if necessary. We keep up on the latest developments in the law and on all applicable federal regulations through active participation in professional associations and attendance at medical seminars. Read below for more information on our attorneys.
Loren Lambert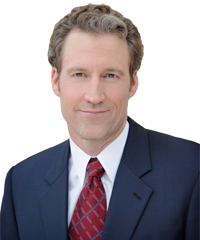 J. Reuben Clark Law School
Brigham Young University
Bachelor of Arts Degree in Spanish
University of Utah, 1984, Cum Laude
History, Arts, Culture, Recipient of
Study Abroad Scholarship
University of Seville, Spain
WORK EXPERIENCE
Legal Services and Criminal Defense Attorney for the U.S. Army (Rank- Captain)
Law Clerk for Judge Harding, Fourth District Court, (Utah County, Utah)
Bailiff, Fourth District Court, (Utah County, Utah)
Law Clerk, Extensive Writing and Research, Jeffs & Jeffs (Provo, Utah)
English Instructor (Seville, Spain)
Head White-water Boatman, Solitude Float Trips (Jackson Hole, WY)
Expedition Leader, Teton High Adventure Base, BSA (Jackson Hole, WY)
EXTRACURRICULAR ACTIVITIES
Member of the International and Comparative Law Manual
Member of the University of Utah A Capella Choir
Team Member of the Mercantile Yacht Club (Seville, Spain)
Kayaking Instructor, University of Utah
Winner of the Governor's Cup, Downriver Kayak Champion (Jackson Hole, WY)
Chairman of the Central American Solidarity Coalition, University of Utah
VOLUNTEER AND COMMUNITY SERVICE
Teaching English at the Guadalupe Center (Salt Lake City, Utah)
Little League Wrestling Coach- Eagle Scout
Contact Loren Lambert
llambert@arrowlegalsolutions.com
Contact us for legal solutions!